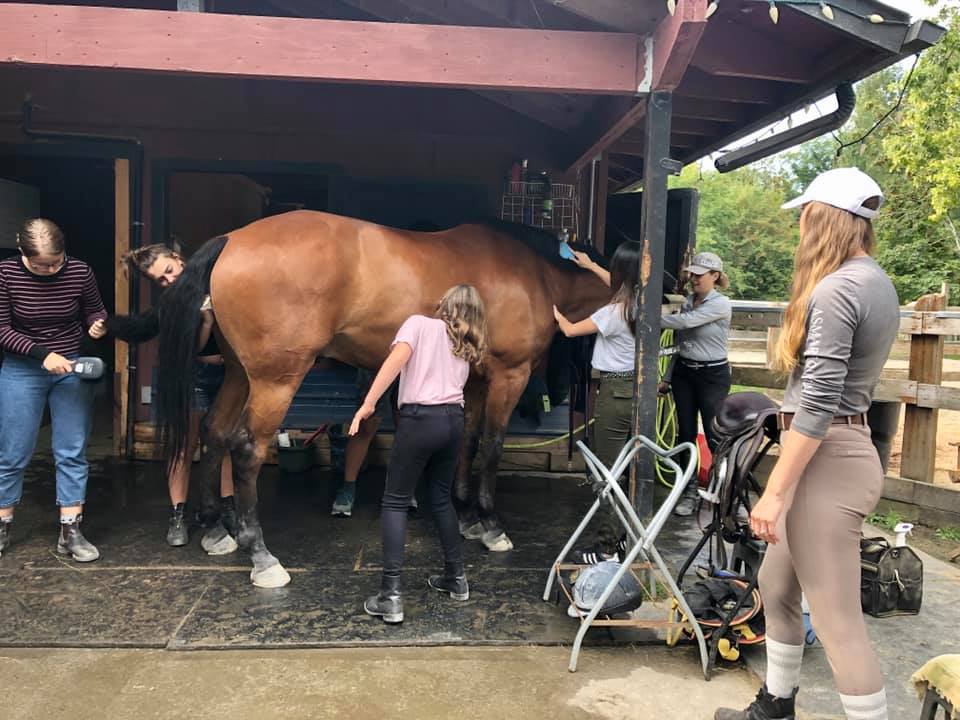 Pinecrest Stables Day Camps
Pinecrest Stables offers limited day camps for kids ages 5-12 who are eager to learn about horses and how we take care of them! Kids will be placed in activity groups, with a maximum of 5 campers and two instructors.  Our activity groups will be lead through a variety of horse lessons such as grooming, stable management, feeding, horse care and English style riding. These camps are aimed to teach kids all about how we interact and take care of horses while enjoying horse themed games and activities down in Southlands, Vancouver.
Ages: 5-12 years old
Dates:
July 11th-15th

July18th-22nd

July 25th -29th




August 8th-12th
Sign Up: Email pinecreststables.camps@gmail.com to register indicating which camp date you are signing up for and your child's name and age.